Elections 2022
Get your local election candidates to support the call to divest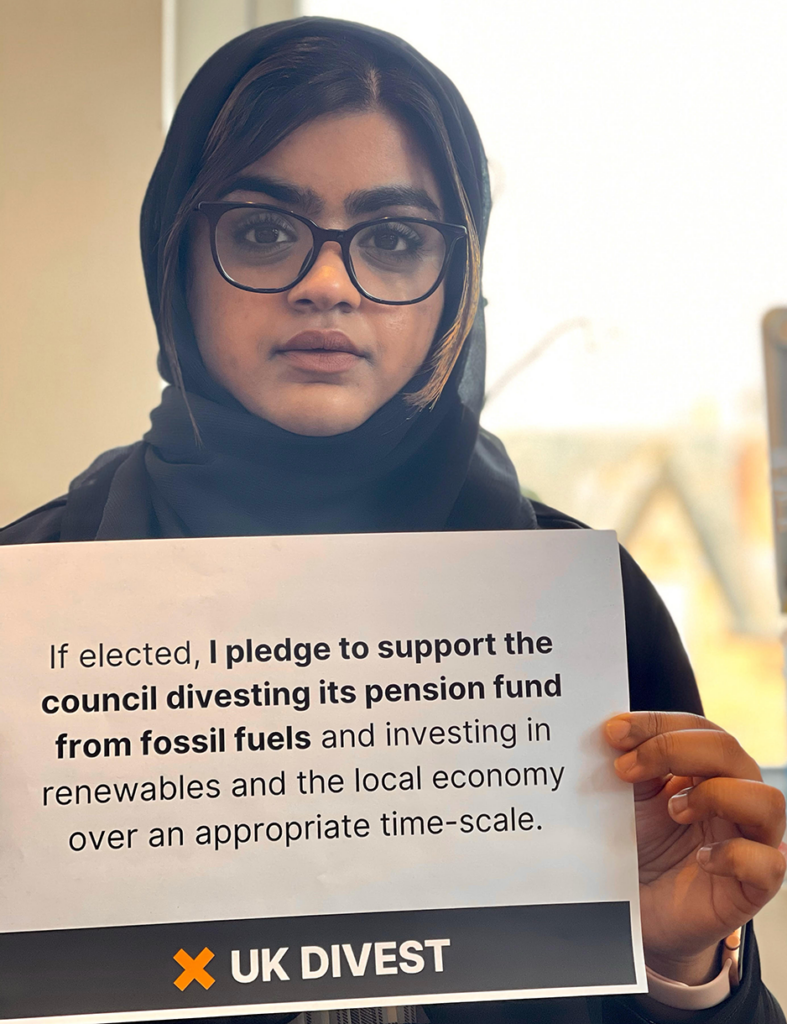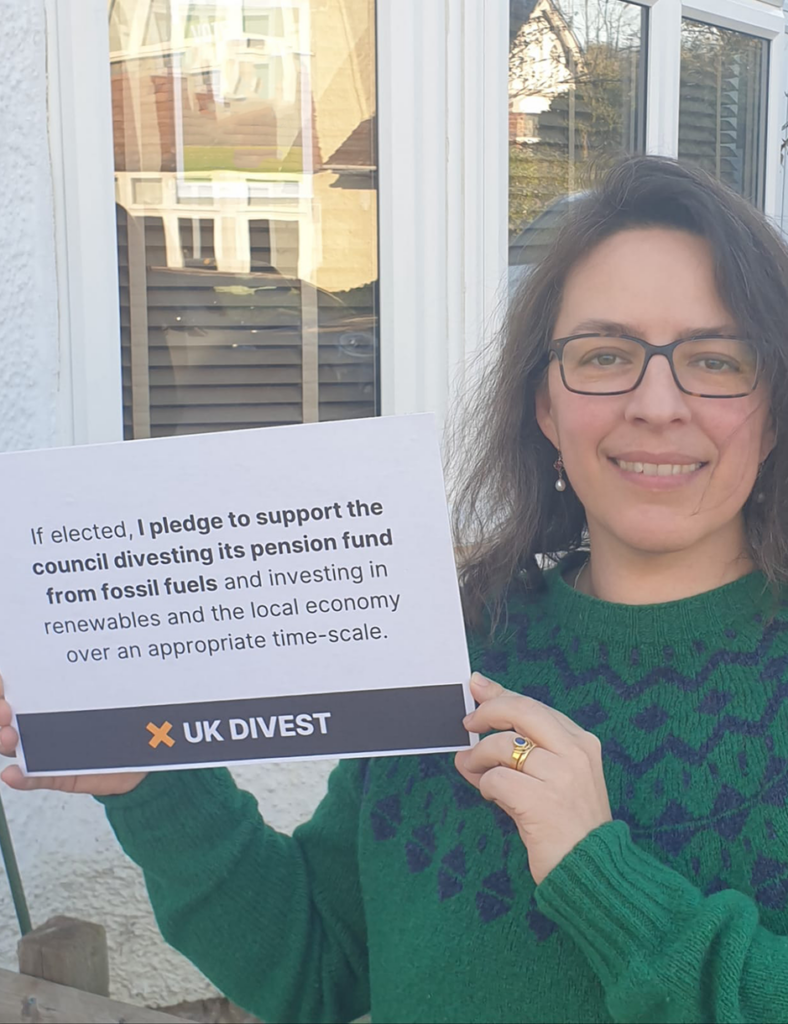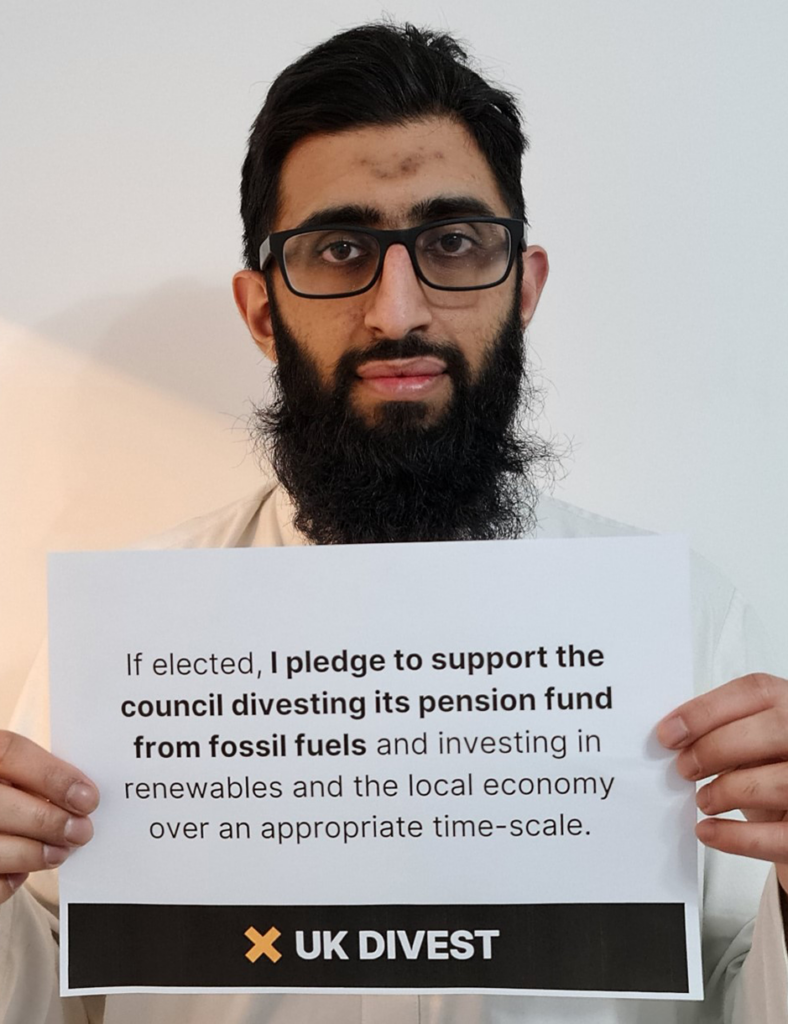 Prefer a Welsh language version? Cliciwch yma er mwyn darllen y dudalen hon yn y Gymraeg.
On Thursday 5 May, local council elections will be taking place across the UK.
Councillors are up for election in all local authorities in Wales and Scotland and more than a hundred authorities across England, including all London boroughs.
Despite more than three-quarters declaring a climate emergency, our local authorities continue to invest nearly £10bn in the very companies fuelling and profiting from the climate crisis. The upcoming elections offer an unmissable opportunity to get local politicians to publicly declare their support for fossil fuel divestment.
Investing local pensions in fossil fuels is fuelling climate change and air pollution, contradicting local, national, and international commitments to tackle climate change. It is also putting members' pensions in jeopardy as fossil fuel investments now pose a dangerous long-term financial risk to investors.
Will you help us get candidates to sign the UK Divest pledge?
"If elected, I will do all I can to ensure the council pension fund ends investment in fossil fuels and invests in a just transition to a zero carbon economy."
Step 1
Find out who your local candidates are
Enter your postcode into the Who Can I Vote For? website to see if there are elections taking place near you and get the contact details of any candidates running in your area.
Click here to see the full list of elections taking place on 5 May.
Step 3
Ask your friends to do the same
Use the share links below to ask your friends and family to contact their candidates too.
Frequently asked questions
Training and events
In this campaign launch event for activists, you'll find out about the pledge, how you can use it and what support, resources and training we'll be providing to help you run your local pledge campaigns. You'll also get the chance to workshop creative ideas for securing local pledges with other activists from across the UK.
Barnstorming: a people-powered tactic of getting people together in one place to build local leadership and drive activity in your campaign.
Join this workshop to learn more about the "barnstorm" tactic, sign up to host your own local barnstorm, and workshop ideas for winning fossil fuel divestment commitments in your area this election season.
FOR CANDIDATES: Invite any candidates/councillors sitting on the fence about whether or not to sign the pledge along to this event to find out more about the moral and ethical arguments for divestment and how they can sign the pledge.
Featuring presentations from Mark Campanale (Carbon Tracker) and a councillor representing a fund leading the way on divestment.
Join the biggest EVER fossil fuel divestment push at the 2022 local elections. Whether you're a seasoned campaigner or a newbie, come along!
We'll hear from some amazing speakers on their fight to make their pensions fossil free, before splitting up into regional groups to;
Find out who our council candidates are.
Lobby them to sign the pledge to divest their pension fund if elected.
Meet others working where we are to call for our local authority to stop investing in fossil fuels today!
Pledged candidates
Disclaimer: we do our best to verify the information provided to us, however, sometimes errors may slip through. If your name is listed in the above list but you have not signed the pledge, please get in touch with us at ukdivest@gmail.com.