Councils: stop funding fossil fuels
UK Divest is supporting groups to run a series of grassroots-organised events taking place across the UK on Wednesday 3rd November 2021, to coincide with COP26. Find out how to get involved.
What's happening?
While the planet literally burns, local councils across the UK are investing around £10 billion of local workers' pensions into some of the very companies fuelling the fire.
On 3rd November, as world leaders take part in the UN's climate talks in Glasgow, people will be coming together across the UK to demand that our local leaders divest from fossil fuels and instead invest in climate justice and a safer future for us all.
We will rally outside town, city, and county halls to tell local decision-makers that climate justice is not just the responsibility of global leaders — it's theirs too.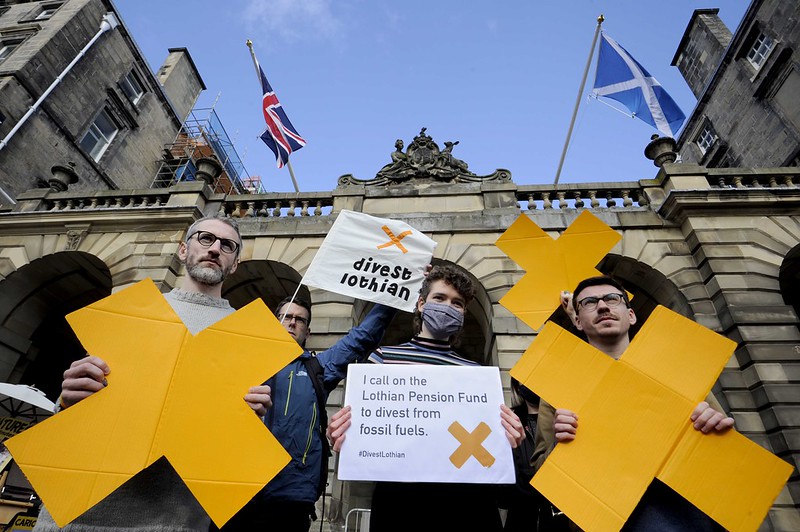 Join an action
Find out what actions are taking place near you and how you can get involved.
Please note: some actions listed are not taking place on 3rd November, so double-check the date of any event you're interested in!
Tips for planning your action